https://books2read.com/u/mqqzvQ
Thinking of escaping her troubles in New York City, big-city-raised teacher Allison White moved to the peaceful, small town of Sage Flats, Wyoming. Falling at the Before Fall Roundup dance and being attracted to Doctor Mac in his white hat wasn't in the plan. Neither was finding a body buried in her backyard. It seems big-city trouble can come to small towns, too. Maybe she needs to start praying again, and maybe first impressions need to be adjusted.
Available eBook and print. Order from this site or at nevab@atwy.net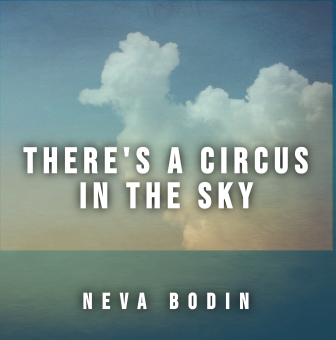 The sky is and everchanging scene filled with people, animals, and objects, sailing across a blue canvas. A Short verse tells you who is sailing by now on each page. Want to see the lady eating cotton candy? Or perhaps the hare goes scurrying by!
Sometimes bunnies need a new family. And Bitzy is adopted by something he's never seen before!
Enjoy. Order from this website or Amazon, or see me at a book signing! Ebook available